We offer modern solutions
We are a team of talented developers/designers making solutions for business growth.
Cybrient is focused on helping business goals by providing world-class software solutions in terms of setting up and managing your Web and Mobile applications while you can focus on scaling your business.

We utilise the latest technology to deliver Quality products that scale.
Tell us about your project
We bring a diverse team of experienced designers and developers to your project, aligning your business needs and goals with your users' need for a friendly, intuitive, delightful experience. We're your partner in digitally driven success.
We are a team of highly motivated and educated professionals where our quality and passion sets us apart from our competition.

Our people are the foundation of our success and the key to our future. Since the foundation of Cybrient, its greatest strength has been the ability to share skills and creativity with the clients. Our workforce is exceptionally diverse. Although drawn from different backgrounds, our people share several essential qualities.
Ajay Kumar
Solutions Specialist
Pankaj Sadyal
Sr. Software Eng.
Jaspreet Kaur
Software Eng.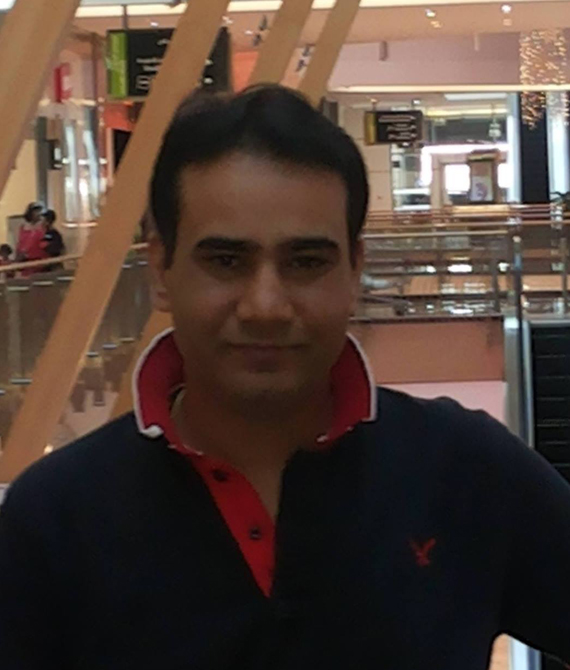 Sanjay Rana
Project Manager
Varun Kalia
Sr. Software Eng.
Reena Chaudhary
SEO expert
Rohit Sharma
Sr. Software Eng.
Ajit Kumar
UI UX Developer
Client service is the core of our success, by giving you our complete attention we can ensure to engage and guide you so we can get your input while recommending best practice. We continuously receive overwhelming feedback about our unrivalled service. If you are unsure, we will hold your hand through the process.

If you have your own ideas, we are happy to hear them.
Cybrient website design team far beat my expectations on every front, and I have very high expectations. The end product is a beautiful website that represents who we are as a company. Every person I worked with at Cybrient was knowledgeable, creative, prompt, and personable.
My new site created by Cybrient's team just launched. They've done a great job of creating exactly what I wanted. Easy to work with and very responsive. They met all of my expectations and had a lot of insight regarding marketing tools I didn't know existed.
Cybrient went above and beyond the call of duty. They were always available when they said they would be, they completed the job on time, they gave us guidance and suggestions, they more than met the brief. We will definitely work with Cybrient again and can recommend him highly.
Working with the Cybrient team has been a most pleasant experience! Their dedication and passion for what they do are exemplified by their unrivaled customer support and attentiveness to the specific needs of our business. We look forward to a long-lasting and prosperous relationship with the crew at Cybrient.
I had a wonderful experience with Cybrient. They have taken care of all my needs and my website has performed surprisingly well.
We guarantee to get back to you within a business day.
Now we are engaged for some time, let's get connected.
Nam molestie metus et justo hendrerit, non molestie velit imperdiet
vivamus ac sapien vitae dui mattis tristique cras finibus convallis ex vel lacinia justo
It seems we can't find what you're looking for.